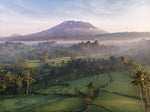 Bali has quickly grown to become one of the biggest & best vegan food hubs in the world. With an abundance of fresh produce and tropical island fruits on hand, restaurants on the island are constantly pushing the limits and taking plant-based food to the next level.
We are proud to stand alongside some of these magnificent venues and together put Bali at the forefront of the Vegan food scene. Whilst things might be a little slow here on the island with travel restrictions and bans currently in place, we wanted to create a trusted resource for you so that when the world does re-open again you can come to Bali and know exactly where to get your plant-based fix. 
In this guide you will find all of our favourite restaurants, local eats, sustainable stays, sweet treats and spas throughout Ubud, Canggu, Berrawa, Seminyak and Uluwatu. We hope you love these places just as much as we do! 
Click here to download the FREE guide now!